Affordable NexGen Phone Solution
Trusted by 600,000+ companies

Discover The Benefits Of Our System
Collaborate with your team on all customer messages
Turn web visitors into conversions with live chat.
Have customers call you for free from your website in a single click.
Answer business WhatsApp messages as a team.
Use SMS to send customers reminders or updates.
Integrate your CRM to know who you're chatting or talking with.
Take your business phone anywhere
Use your office number to take calls on your smartphone.
iOS / Android apps keep team connected via calls, video conference & chats.
Includes Web Client and Desktop Apps. Ideal for enabling a remote workforce.
Update your status to show when you're available or away on holiday.
Remotely manage the system and users from anywhere.
Meet over video conferencing, it's free!
Integrated free with no time limit on meeting duration.
No downloads are required. Participants can join from their browsers.
Easily schedule conferences and add them to your calendar automatically.
Enhance meetings. Add YouTube content, interactive whiteboards & polls.
Stream your conference on YouTube, increasing your reach to millions.
There's a good chance that we can reuse your existing desk phones and another unified communication equipment. Please see a list of fully compatible phones here.
Let's get thing started with a free Quote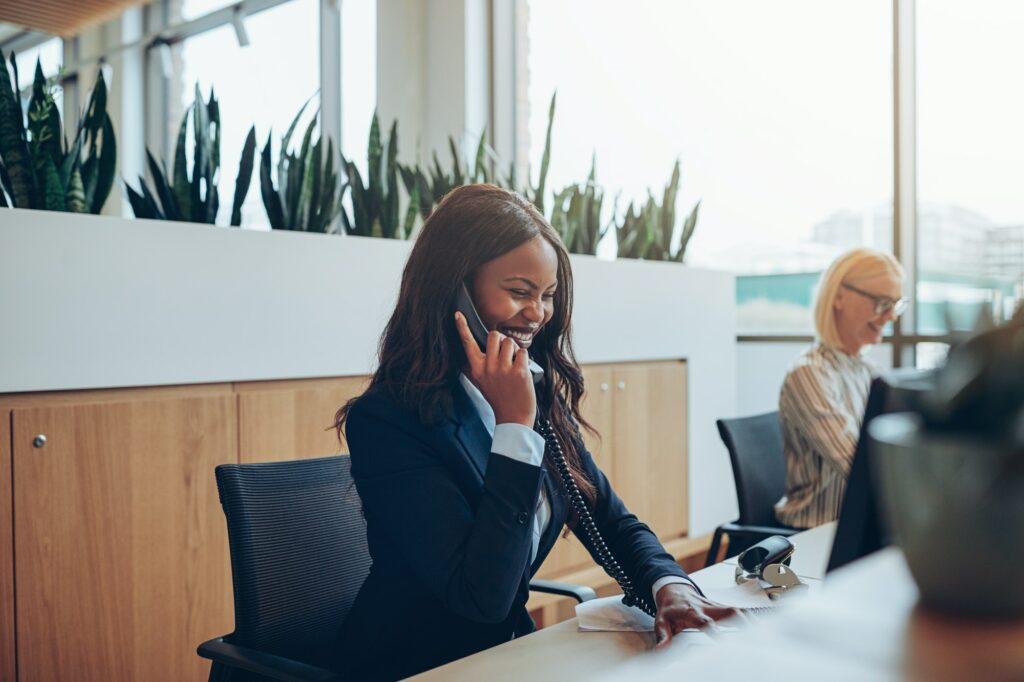 Don't for get to ask us about our custom conference room solutions!