Media System Design and Installation
Audio Video Lighting and Environmental Solutions
We've been in the business of designing, building and supporting Church audio, broadcast video and lighting systems for over 10 years. We're passionate about what we do and take pride in providing our customers with high quality products and services. We understand the importance of having a reliable and dependable audio, video and lighting system in place and are committed to providing our customers with the best possible experience.
When it comes to church audio systems, we know that quality is important. After all, worship is a central part of many people's lives. That's why we're proud to offer some of the best audio equipment on the market.
We understand that finding the right church audio system can be a daunting task. There are so many factors to consider! But we're here to help. Our knowledgeable staff will work with you to find the perfect system for your needs.
Acoustic treatments are designed to improve the sound quality of a room by absorbing or diffusing sound. This can help to reduce reflections and echoes, which can make a space more immersive and distraction-free for spoken word. 
Clear visual communication is key to transmitting a successful message. Long-lasting   high output Laser projection systems for video content in a well-lit room, and dazzling LED Video Walls are just a few ways 210 Solutions can assist with your visual communication needs.
Stream your special events, sermons and services live, to all locations of your church and beyond. Easily share with the world from your church location or on-the-go, with others in distant locations. Stream everywhere with a simple set-up.
Broadcast and Post-Production
Our Broadcast Solutions team is at your service to install the best quality broadcast equipment available. Our team will provide your church with state-of-the-art camera, lighting, mixers and editing systems designed to produce professional quality results. We will work with you to design the best system for your building and budget, and then personally install it."
Stage lighting is the most important element in any production, creating a feeling of awe and wonder. Our creative team works closely with you to design a holistic blend of lighting design layers alongside video canvases and content, producing entertaining and engaging environments that make the message unforgettable.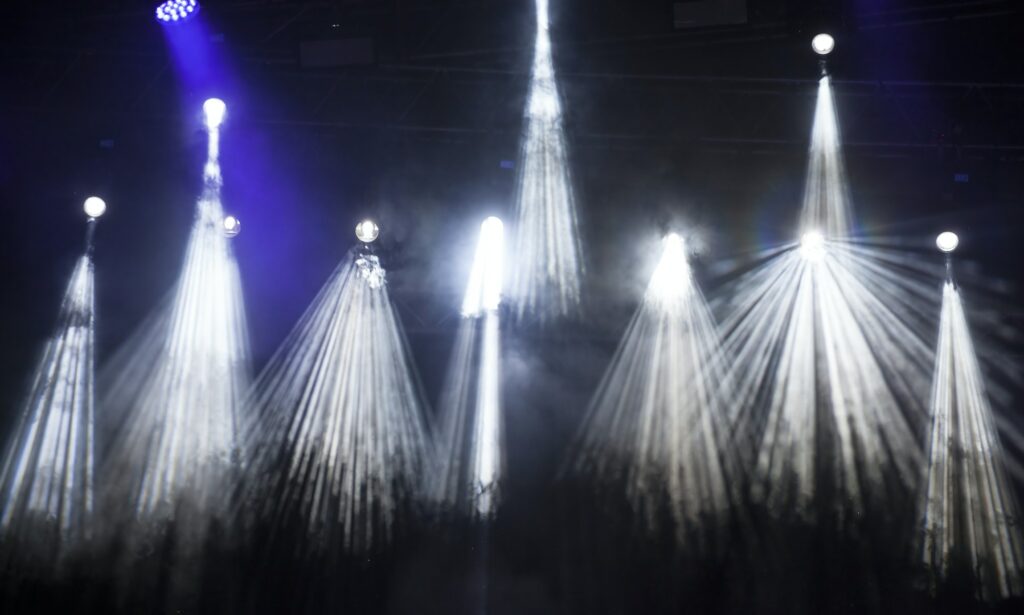 Take your space to a new level of inspiration with our LED House Lighting systems. Our lighting products are functional, beautiful, and energy efficient all at once! With dynamic color mixing, full dimming control, and adjustable light color from warm white to full red green blue, you can endlessly enjoy our selection of lights in your home or business.
Our IT service is designed to help our clients make the most of their technology. This includes a full range of services from secure staff access, to providing fast guest WIFI throughout the camp. We work with you to provide the best solution for your needs.